Why Doesn't Aaron Rodgers Talk to His Family? It's Complicated
It all started with an interview Aaron did with his ex-girlfriend, Danica Patrick, for her podcast Pretty Intense. A YouTube video of their conversation was published on Dec. 27, 2019, and Aaron's feelings about organized religion were loud and clear. "I don't know how you can believe in a God who wants to condemn most of the planet to a fiery hell," he said. "What type of loving, sensitive, omnipresent, omnipotent being wants to condemn his beautiful creation to a fiery hell at the end of all this?"
Aaron was raised as a Christian, but his beliefs have changed.
As a child, Aaron had a difficult time connecting with the religious community in which he was raised, as he explained during Danica's Pretty Intense podcast. It wasn't until he got involved with a youth group called Young Life — during which he traveled to Mexico to build houses for families — that he found that sense of community.
For Aaron, Sunday church services were still incredibly lacking in meaning. "[For] most people that I knew, church was just … you just had to go," he explained.
Article continues below advertisement
By the time he was a young adult, Aaron had been exposed to other religions through friends. That's when he started questioning Christianity, the religion he had been raised in. "I just didn't find any connection points with those things," he said during Danica's podcast "I started questioning things, and had friends who had other beliefs — I enjoyed learning, that's kind of a part of my life."
Article continues below advertisement
Some are now speculating Aaron's differences in religious beliefs — or at least his feelings about organized religion — are at least partially to blame for the rift that exists between him and his family.
Aaron's relationship with his family is complicated.
Here's the thing, though: The relationship strain between Aaron and his family isn't anything new. Actress Olivia Munn — who previously dated the football star — shared that Aaron hadn't spoken to his family for eight months when they began their relationship in 2014. Because of Olivia's encouragement, however, it seems there was an attempt at reconciliation.
"They had a really nice conversation, then they started coming out my first year when I was in Green Bay in 2014," she said in 2018. "I just think it's really important to try to mend things in a family, and I encouraged that."
Article continues below advertisement
Although she didn't come right out and say it, Olivia hinted that members of Aaron's family may have been taking advantage of Aaron's successes in order to further their own careers. 
"Their work has a direct connection to what he does. At the end of the day, there are a lot of complications," she told People. "I don't think either side of the road is clean, but I do think it's not OK when you try to stand on someone's shoulders and then throw dirt in their face, which is what I think they did with him."
Article continues below advertisement
Aaron's brother Jordan appeared on The Bachelorette during JoJo Fletcher's 2016 season. And ahead of JoJo meeting the Rodgers family during the hometown dates episode, Jordan explained why the Green Bay Packers quarterback wouldn't appear on camera. "It's just the way he's chosen to do life," Jordan said at the time. "I chose to stay close with my family and my parents and my brother [Luke]."
He continued, "It's something we don't really like talking about a whole lot. It pains both of us like not to have that relationship, like we miss our brother. You know, we just, I trust in that, like, God brings things full circle."
Article continues below advertisement
Aaron's father, Ed, also confirmed the family rift in 2017 to The New York Times, explaining, "Fame can change things." When he was asked if there had been any progress in their relationship, Ed told the publication, "It's hard to tell sometimes."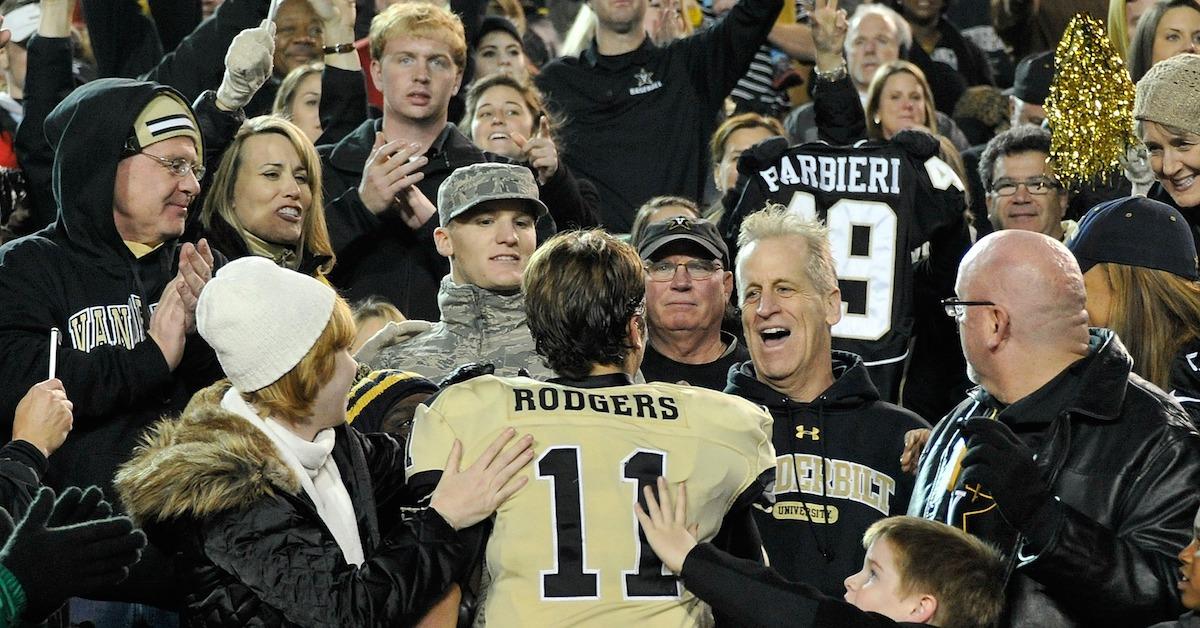 Article continues below advertisement

View more information: https://www.distractify.com/p/why-doesnt-aaron-rodgers-talk-to-his-family
Articles in category:
Wiki