Why Does the Steeplechase Have Water? What's the Point of the Event?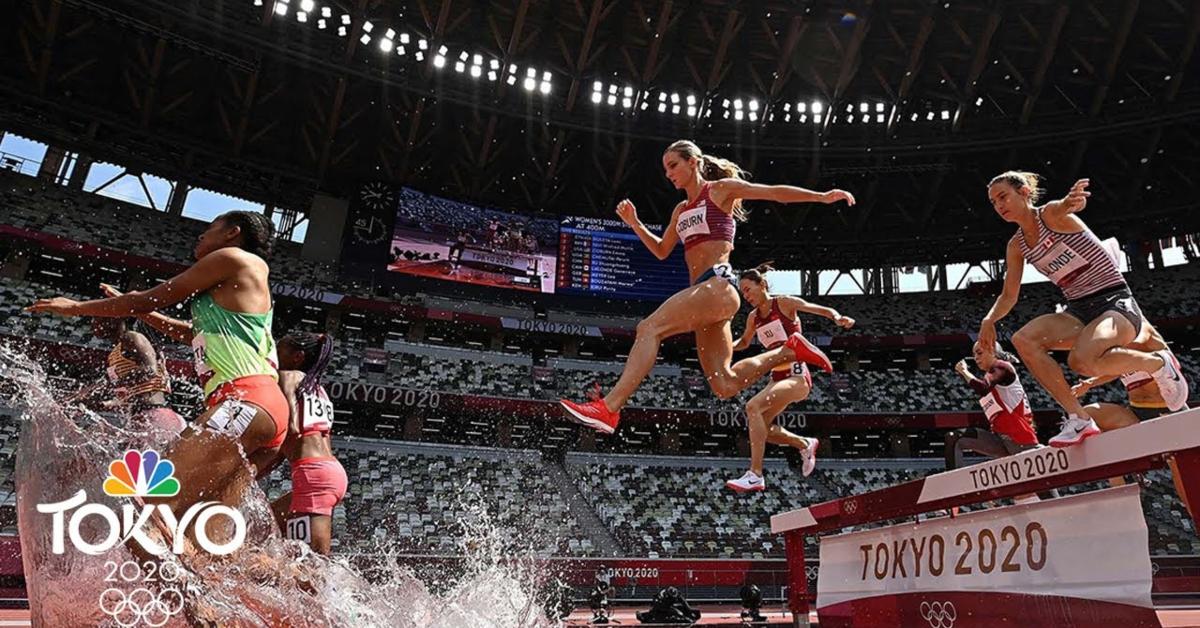 Hundreds of years after the first Olympics were held in Athens, Greece, the events have changed drastically. In the past decade, women's boxing, rugby, and several other sports have made their debut at the Olympics, and for the 2020 Summer Olympic Games, six new events were added to the itinerary.
But one of the longest-standing events at the Olympics is the steeplechase, a race that officially became a part of the games in 1920 (although, women have only been eligible to participate since 2008).
Colorado's Emma Coburn took a major loss at Tokyo 2020 when she was disqualified from the race, but Courtney Frerichs brought home the silver after Uganda's Peruth Chemutai took gold. Although the steeplechase reigns as one of the most entertaining sports at the Olympics, many fans are dying to know what the hype is all about.
The birth of the steeplechase dates back to the 1800s. But what is the point of the steeplechase race? Read on to learn more.
What is the point of the steeplechase race?
At first glance, the steeplechase race looks pretty fun — but the runners who participate in the sport mean serious business. The event, which requires runners to navigate a 3,000-meter obstacle course, was born in England and is modeled after the horserace by the same name.
The steeplechase takes the cake as one of the longest track and field events at the Olympics and is normally run by event specialists. Unlike most track and field events, the course is wide and the rules do not restrict runners from changing lanes.
Article continues below advertisement
Russian distance runner Gulnara Galkina set the steeplechase world record with a time of 8:03.28 in 2008, and only two athletes have won more than one medal in the event in the history of the Olympic sport. While Kenyans have dominated the sport over the last few decades, on Aug. 4, Peruth and Moroccan track star Soufiane El Bakkali became the first runners from their countries to win gold in the event.
Article continues below advertisement
The race requires runners to complete a total of seven laps that features four hurdles and a barrier, in addition to completing seven water jumps over a water pit that is up to two feet deep. With barriers up to 36 inches for men and 30 inches for women, the race tests the agility and stamina of Olympic runners, but very few athletes have mastered the sport.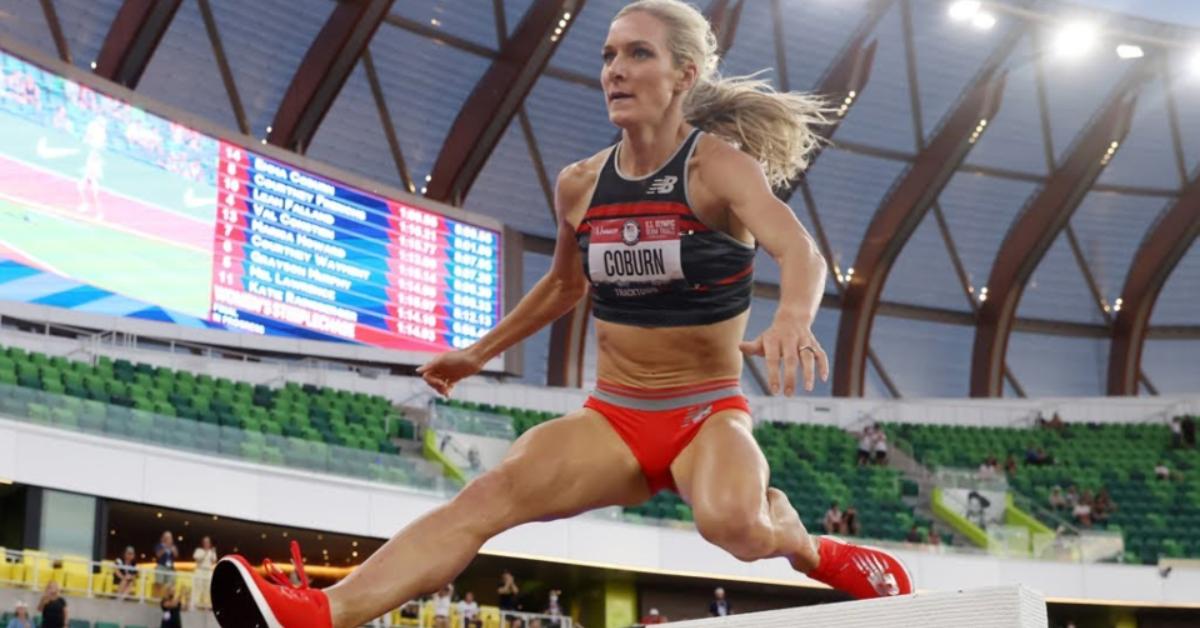 Article continues below advertisement
If unsuccessful in the water jumps, runners run the risk of taking a tumble into the pit of water and stunting their progress in the race. But why does the steeplechase have water?

View more information: https://www.distractify.com/p/why-does-the-steeplechase-have-water
Articles in category:
Wiki