Who Is Shannon Beador Dating? She's Found Love Again After Her Divorce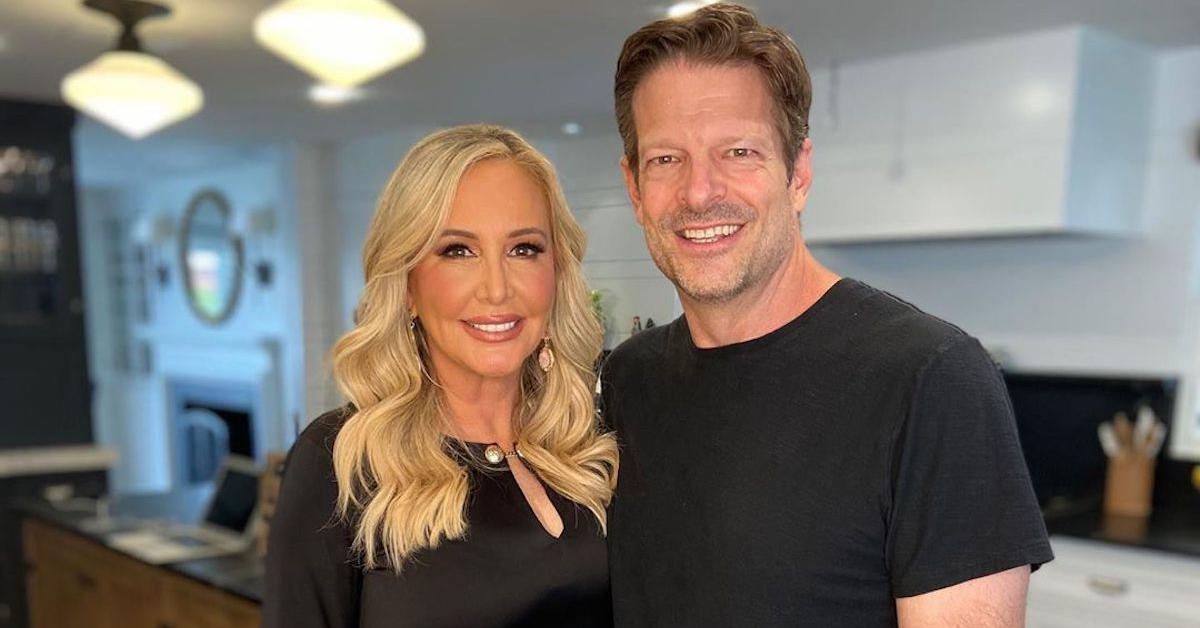 The ladies of The Real Housewives of Orange County are back for a historic 15th season, and it will surely be the most unique one in the franchise to date. The cast, which includes Kelly Dodd, Gina Kirschenheiter, Emily Simpson, Braunwyn Windham-Burke, Shannon Storms Beador, and newbie Elizabeth Lyn Vargas, briefly stopped filming in the middle of the season as a result of the coronavirus pandemic. 
Though the 'wives experienced some hiccups while shooting, there are some happy updates that a few can share. Kelly is preparing for her nuptials with Fox News correspondent Rick Leventhal, and both Gina and Shannon have new beaus in their lives after messy on-screen divorces.
When Shannon made her RHOC debut on Season 9, she was married to David Beador. Over the next few seasons, viewers learned of his infidelity, and the couple subsequently had an ill-fated vow renewal before officially calling it quits in December of 2017. 
David has now moved on with his fiancée, Lesley Cook, and Shannon is in a new relationship — and she's not hiding it from the cameras. 
Who is Shannon Beador dating? Details on her romance with John Jessen. 
Who is Shannon Beador dating?
The Real for Real Cuisine designer began dating John Jessen in June of 2019, and the two have been open about expressing their love for one another online ever since. The two first met through mutual friends, and they bonded over their shared alma mater, the University of Southern California. Though they did overlap at college (John is a year and a half older than Shannon), they did not meet during that time.
Article continues below advertisement
Shannon's new man works as a President of Partner at WGB Benefits Insurances Services. He has been with the company since 2001. 
John is also set to appear on RHOC Season 15. In a clip for Bravo, Shannon shared what drew her to John in the first place. 
Article continues below advertisement
"I just felt an instant bond with him, and I am so comfortable with him. He is one of the kindest people that I've ever met," she gushed. "He is so thoughtful. We share the same faith, and he's a great dad. He has really strong family values."
In March of 2020, Shannon shared a note that her beau had written to her on her Instagram page. In the love letter, John recounts how the two embarked on a relationship and fell for one another. 
"Nine months ago our journey began. The timing was bad and made no sense to either of us or to any of our friends and family. I was not in the right frame of mind to meet anyone and was just trying to get my balance. You were not looking for a relationship, but rather were just spending time and having fun with friends after an emotional two years of ending your marriage," John began. "But once we were introduced something inside me knew that I had to talk to you."
Article continues below advertisement
He said that their first dinner date lasted until the restaurant closed. 
"We started with encouraging texts that warmed my heart and then phone calls for hours that flowed so effortlessly and then came the group date. I took you and a friend of ours out to dinner. The night ended with you and I singing karaoke duets at the Elks club and then talking one on one until the Elks staff told us they needed to lock up. Since that night you and I have been inseparable, literally."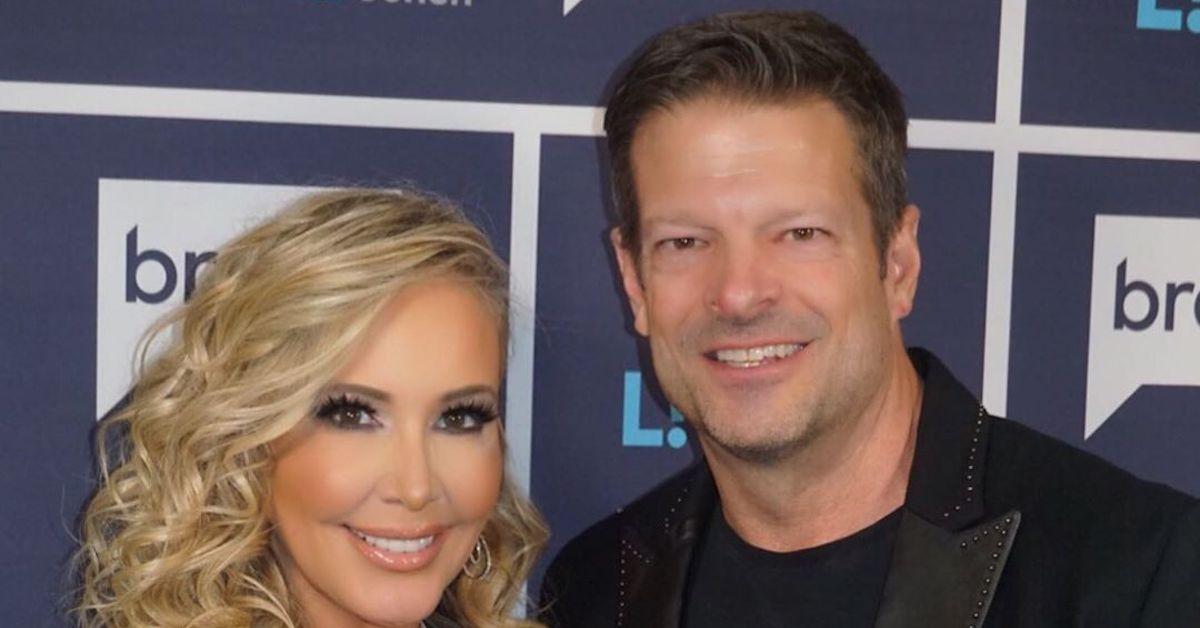 Article continues below advertisement
He went on to refer to the RHOC star as his "person."
"I have never in my life spent so much concentrated time with anyone. I never tire of you, but rather thrive in your company. Our connection and chemistry are what people dream about. You are my person; the one I was meant to be with, the one that makes me feel whole," he continued. "I started falling in love with you almost immediately and my love has grown ever stronger as our time together has flown by."
"I find myself thinking and wondering at times if this is real, how did I get so blessed? Then I look into your beautiful eyes and know it IS real and it is how our world should be. You are such an amazing woman and you surprise me every day. I have never believed that a woman could be so loving, generous, intelligent, creative, determined, funny, fun loving, hardworking, successful, down to earth, nurturing, protective, loyal, encouraging and have my back no matter what," he wrote.
Article continues below advertisement
"Then I met you; you are all of that and more. You are my best friend and the woman I can not live without…." John concluded, before wishing his girlfriend a happy birthday. 
John does not appear to have a public Instagram page, and Shannon shared that he had not watched the show before. Perhaps he will now that he'll have a role on the Bravo series.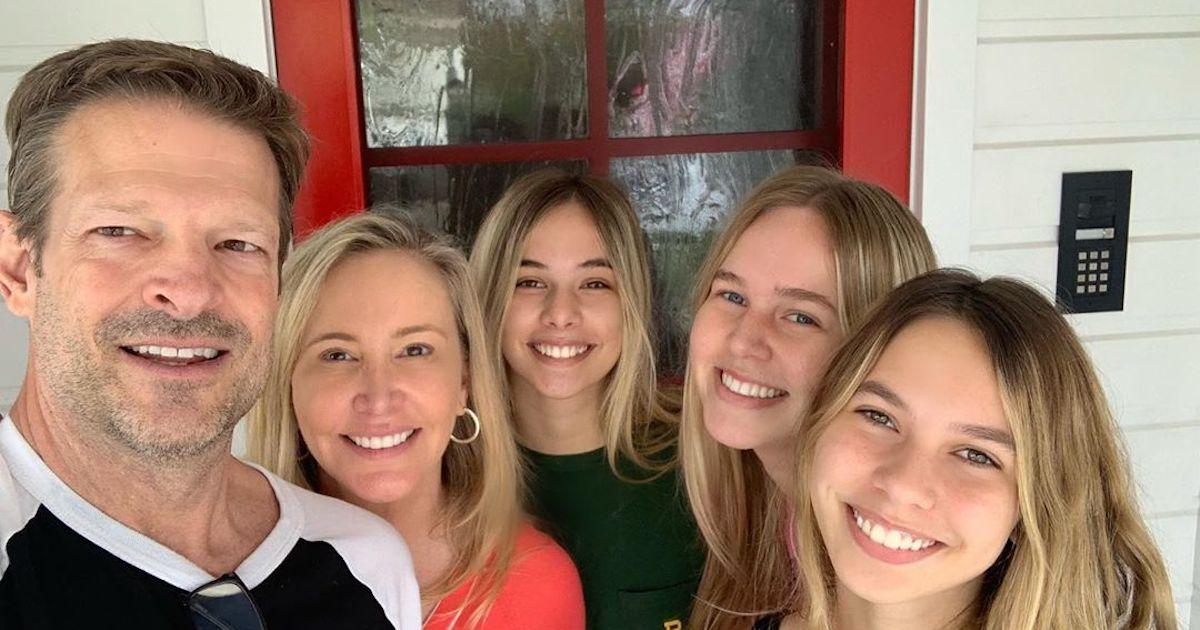 Article continues below advertisement
View more information: https://www.distractify.com/p/who-is-shannon-beador-dating
Articles in category:
Wiki