Who Is Selena Gomez Dating? Everything We Know About Her Love Life
Just in case you were wondering, Selena Gomez is doing just fine without Justin Bieber. When her on-again, off-again ex-boyfriend first tied the knot with Hailey Rhode Bieber in the fall of 2018, the rumor mill began circulating that the songstress was furious that he had moved on so quickly. After all, Justin and Selena had briefly reconciled at the beginning of that year.
The 28-year-old made her triumphant return to music in January of 2020 with her album "Rare" and though some of her lyrics were interpreted to be about Justin, she's said that she's focusing on herself, and she's unbothered by her ex's highly public marriage.
Who is Selena Gomez dating? Is the "Lose You to Love Me" crooner currently in a relationship?
Who is Selena Gomez dating?
According to a source close to Selena, the "Wolves" singer was too busy focusing on her own life to pursue a relationship.
The source said: "Selena knows she's better off without Justin, and that it's the healthiest decision for her. She is open to dating, but right now she is solely focused on herself and enjoying life to the best of her ability, and getting back to being the Selena that she and all of her close ones knew prior to dating Justin. "
Article continues below advertisement
"She is in a good place," the source continued. "She has been hanging out with old friends and family and keeping herself out of the limelight and away from public places where she might feel bombarded or overwhelmed. Selena has an amazing support system and couldn't be more grateful. All of these things have helped drastically reduce her anxiety and have been huge proponents in her healing process."
Another source later told the outlet that she "chose happiness" over her relationship with Justin. While promoting "Rare" in January of 2020, Selena confirmed to WSJ Magazine that she had been single for more than two years. 
"I need time by myself. I love going to my room at the end of the day. Just me and my dog. I got the full granny panties situation, stretched out in my bed," she explained.
Article continues below advertisement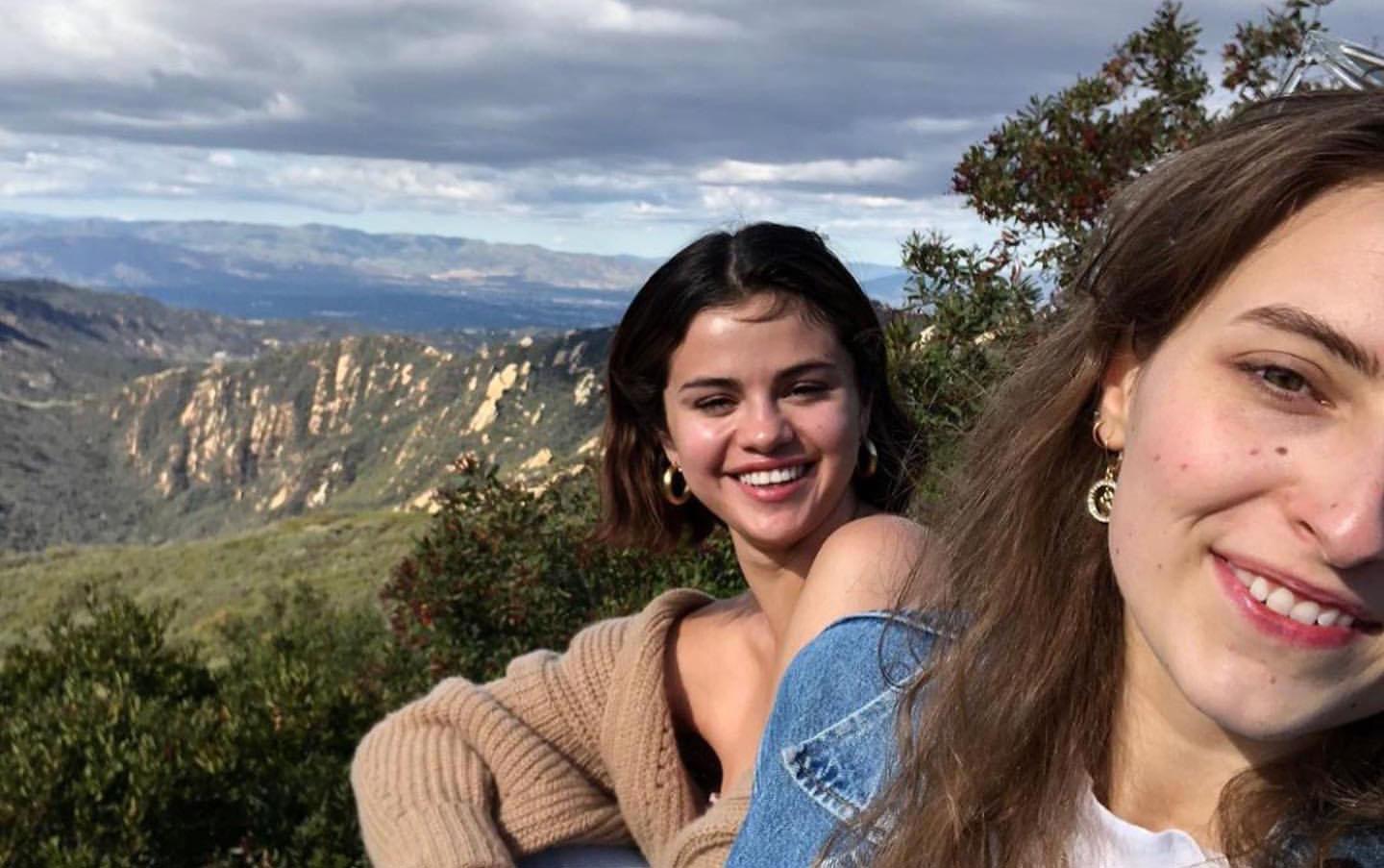 She later told Zane Lowe on Apple Music Beats 1 that dating in the public eye takes an immense toll on a relationship. 
"If I can be honest, it is just so cliché. Everyone dates everyone. It always seems to be within this little bubble and it's because it's safe, right? You know, you're wanting someone to understand what you're going through. You're almost wanting a counterpart of creativity as well and it's, you know, interesting and fun," she said.  
Article continues below advertisement
"But the problem with that is that you end up — whether you admit it or not — you're having a relationship for people and not even for yourself. There's almost this point where it's like 'we're making it known that we're together or whatever it is.' You just need to decide within our world if it's for you or is it for show?" the Disney Channel alum added. 
Article continues below advertisement
Selena's fans quickly assumed she was seeing Aaron Dominguez following their new project.
In March 2021, trolls immediately flocked to Aaron Dominguez's social media accounts, believing he was linked to Selena. The two had just started working together on the new comedy show Only Murders in the Building, and fans assumed their project meant they were romantically involved.
"We had just started working together," she said, according to US Weekly. "I honestly thought, 'No wonder guys don't want to date me!' I think people only care because I'm young, and the older I get the less they'll care. For now it's a part of the job that I don't really like." 
While she had initially left her answer vague, she later clarified that she is actually single.
 "I'm actually grateful that I'm not involved with anyone right now," she said.
Article continues below advertisement
Who are Selena Gomez's exes?
Selena may be enjoying the single life right now and reflecting on the caveats of dating fellow public figures, but her past dating history includes more than just one famous face. She briefly dated Twilight actor Taylor Lautner in 2009, and the two reportedly stayed on amicable terms following their breakup. Her most famous relationship, which was with Justin Bieber, began in 2010 and lasted until 2014. 
In an unconfirmed rumor, Selena also romanced Orlando Bloom in 2014 after they suspected that Justin had a dalliance with Orlando's ex-wife, Miranda Kerr. But, Selena and Justin were back together shortly thereafter. She was linked to Zedd after collaborating on "I Want You to Know" in 2015, and then to Fyre Festival booker Samuel Krost in 2016. Singer Charlie Puth confirmed two years after the fact that he dated the "Back to You" singer in 2016.
Article continues below advertisement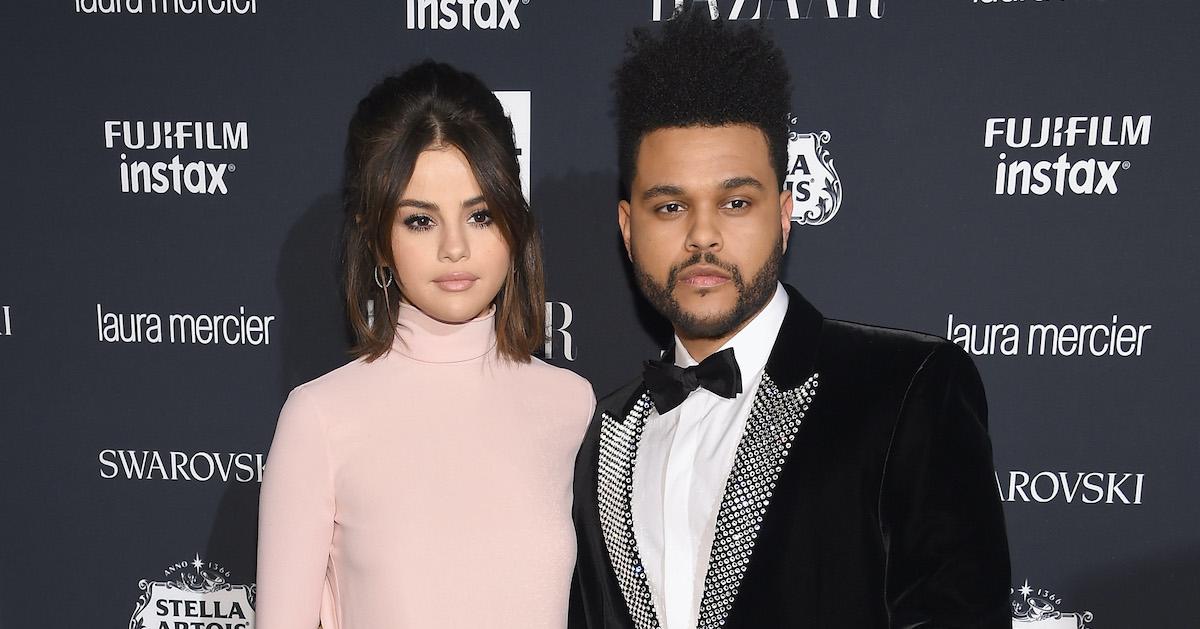 There was briefly a rumor that the singer was linked to Miami Heat player Jimmy Butler after a Twitter user claimed to have spotted them together, though nothing further came of that. 
Following the release of her new song, "Selfish Love" with DJ Snake, some rumors (and a heartfelt Instagram post) suggested they might be linked, though Selena has publicly stated she is not involved with anyone right now.
Aside from her romance with Justin Bieber, Selena's most public relationship was with The Weeknd, whom she dated from January to October of 2017. The two made several red carpet appearances together and The Weeknd reunited with ex Bella Hadid shortly after their breakup. 
Based on Selena's comments about being single for two years, her last relationship (before Jimmy, of course) was her brief reunion with Justin. 



View more information: https://www.distractify.com/p/who-is-selena-gomez-dating
Articles in category:
Wiki