Still refusing to wear a mask? Bill Nye would like to have a word with you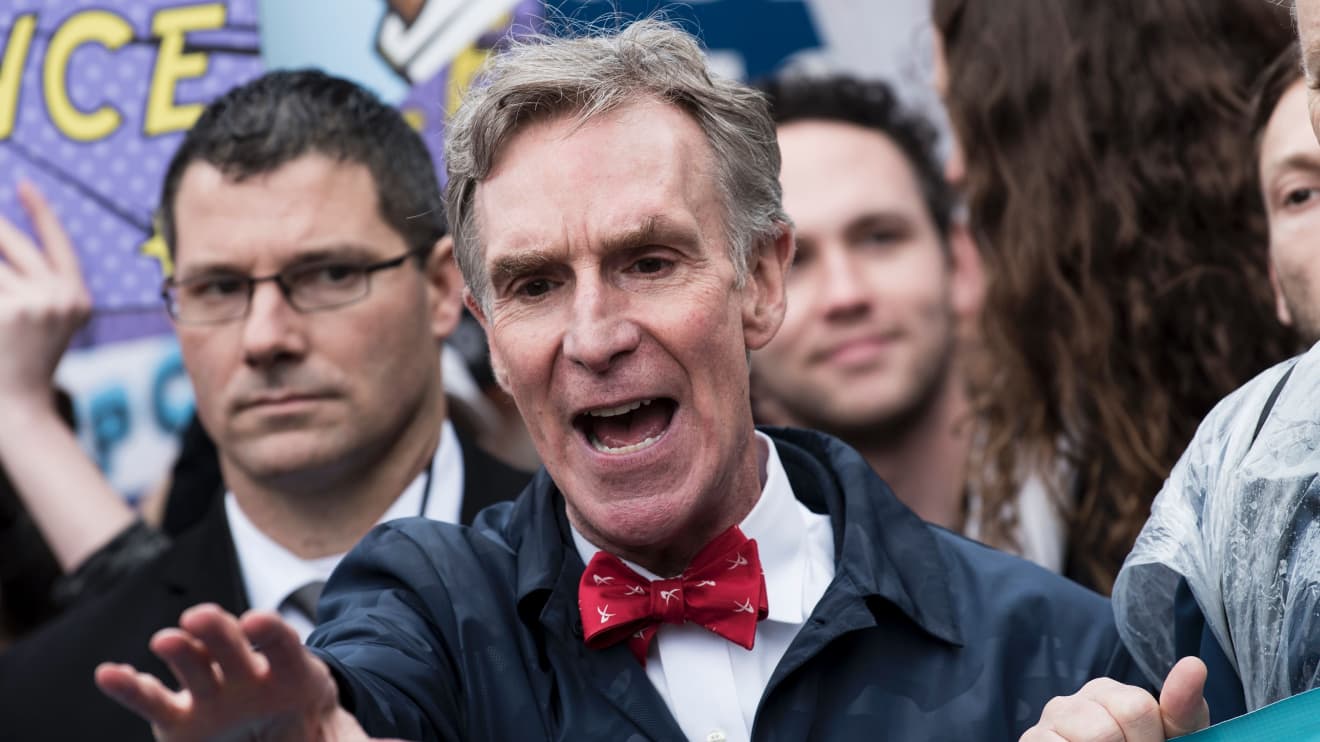 Bill Nye struck TikTok gold over the weekend, racking up about 14 million views with his entertaining rant aimed at people who still refuse to wear masks.
Nye, best known for "Bill Nye the Science Guy" and his Netflix
NFLX,
-1.58%
show "Bill Nye Saves the World," used a colander, maps and a few other props to debunk the idea that masks don't work.
"Viruses don't travel by themselves, they travel through little droplets of spit and snot," Nye said. "Fibers are entangled, so when the droplet gets into the fibers of a mask, it gets trapped. This is not that hard to understand, everybody. That's why we have rules about wearing a mask."
Watch the clip:
And with that, as one viewer quipped, "Bill Nye singlehandedly ended Covid."
Of course, that's not the case. In fact, the U.S. set another grim milestone, averaging the most deaths from COVID-19 in a week since the start of the outbreak, as cases continue to spike and hospitals fill with patients. The U.S. averaged 201,756 cases a day last week and a record of 2,249 deaths a day, beating the previous seven-day average death toll of 2,232 set on April 17, the New York Times reported. The U.S. recorded 202,268 new cases Monday, and at least 1,522 people died.
But with increased usage of masks across the country and the rollout of vaccines in the coming weeks, the end of this pandemic may be near.
View more information: https://www.marketwatch.com/story/still-refusing-to-wear-a-mask-bill-nye-would-like-to-have-a-word-with-you-11607445466