KFC to air holiday 'mini-movie' on the Lifetime network called 'A Recipe for Seduction'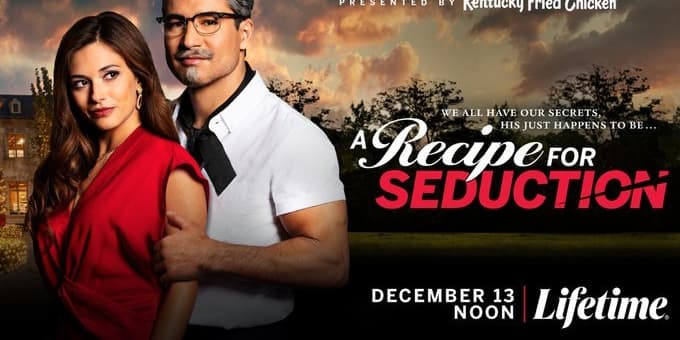 KFC is spicing up the holidays with a new "mini-movie," a 15-minute film/commercial that will air on the Lifetime network Dec. 13 at noon, called "A Recipe for Seduction."
The movie is the latest in a series of high-profile holiday marketing stunts from the chicken chain and its parent company Yum Brands Inc.
YUM,
-0.27%
So far this season, KFC sold a fried chicken-scented firelog at Walmart Inc.
WMT,
+0.46%
And Pizza Hut created an "Original Pan Pizza" weighted blanket selling for $150.
Yum is also the parent company of Taco Bell, which has opened a resort and hotel in Palm Springs that sold out of reservations in minutes and had a Valentine's Day sweepstakes to host a wedding at its location on the Las Vegas Strip.
KFC sees the Lifetime movie as a distraction from the stresses brought on by the coronavirus pandemic and lockdowns.
See: McDonald's McRib is back, adding to the big names popping up on the fast-food chain's menu
"'A Recipe for Seduction' is a perfect excuse to curl up at home and escape to your own happily ever after," said Andrea Zahumensky, KFC U.S. chief marketing officer, in a statement.
The movie stars Mario Lopez, known for roles on "Saved By the Bell" and in this year's Lifetime holiday movie, "Feliz NaviDAD." He's also appeared in a slew of other made-for-television movies and on various TV shows.
In "A Recipe for Seduction," he plays Colonel Harland Sanders, KFC's founder and the ongoing face of the brand.
Yum stock is up nearly 4% for the year to date while the S&P 500 index
SPX,
-0.03%
has gained 14.1% for the year to date.
View more information: https://www.marketwatch.com/story/kfc-to-air-holiday-mini-movie-on-the-lifetime-network-called-a-recipe-for-seduction-11607355165