Is Seatbelt Pyschic Real? — Thomas John Responds to Skeptics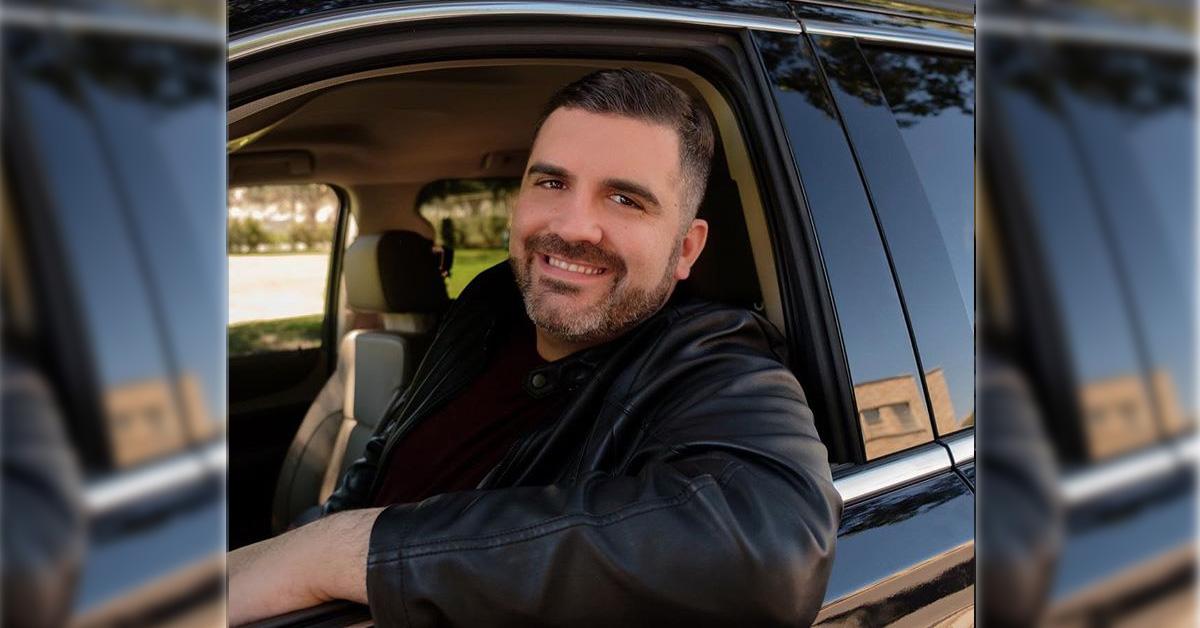 The premise of Seatbelt Psychic is pretty simple: Medium Thomas John acts like a ride-share driver and surprises passengers with a reading. While most viewers are loving the Cash Cab meets Hollywood Medium mashup, some skeptics are still questioning whether the reality series is actually real. 
Article continues below advertisement
"Seatbelt Psychic??? Come on man… that stuff does not exist. That stuff exists like the Tigers winning the World Series this year," one viewer skeptically tweeted before another added, "That Seatbelt Psychic thing is a trip… like I did not get a Uber to be read." Well, Thomas has something to say to those non-believers. 
"Skeptics are always welcome when I am doing this kind of work, and in fact, I encourage skeptics," he told Distractify exclusively. "Skeptics are just people who need evidence to confirm or deny a belief — a cynic is really the type of person that flat-out doesn't believe no matter what. Due to the nature of the show, I knew nothing about who was getting in the car ahead of time, so skeptics had a hard time doubting me." 
He even encountered his fair share of skeptics in his car while filming the show — but was able to change (most of) their minds. "The unique thing about Seatbelt Psychic is that I am working with people [who] aren't celebrities or even believers — a lot of the people that get in my car do not believe in psychics, have never been to a psychic, and didn't even realize that speaking to the Other Side is possible," he said. "So, the stakes are a lot different. People have the ability to leave my car with their lives totally changed." 
Article continues below advertisement
Thomas, who has worked with celebrities such as Courteney Cox and Sara Gilbert, first realized he had a gift at the age of 4 when his late grandfather visited him and gave him a message to share with his parents. His parents were also skeptics at first, but they soon realized their son was telling the truth. However, even Thomas had a hard time accepting his newfound ability. "To be honest, it scared them at first. They didn't know how to handle it," he explained. "So in turn, from their reactions, it scared me. For a long time, I turned away from my gift, but in my early 20s, I became more in touch with it." 
Article continues below advertisement
Now, on Seatbelt Psychic, he puts his gift on display and hopes that viewers remember that they are never alone. "This show is about real people dealing with real situations in their lives, and having this awesome, unexpected opportunity to receive guidance from their loved ones and angels through me. As we move through life, we ultimately never know what people are dealing with around us," he added. "My hope is that people realize that their loved ones really are always around them, and that love and life truly never die. We continue after we leave our physical bodies, and we are never alone!" 
Article continues below advertisement
Skeptics aside, people are already loving the reality series — and can't wait to see who Thomas picks up next. "Seatbelt Psychic Literally Has Me In TEARS," one fan wrote. Another added, "I wish I got in the car with the Seatbelt Psychic." 

View more information: https://www.distractify.com/entertainment/2018/07/20/1hGzTp/is-seat-belt-psychic-real
Articles in category:
Wiki