Is Morgan Beasley Still on History's 'Mountain Men'? Details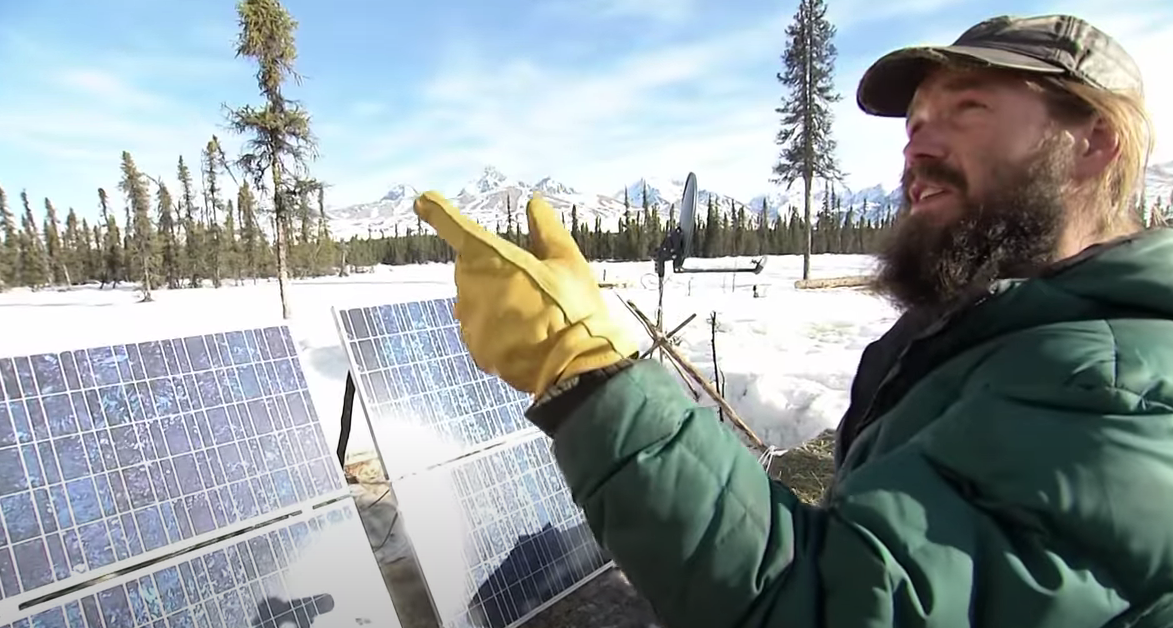 There are a slew of survivalist reality TV shows that fans just gobble up in the hopes of vicariously living out their "off-the-grid" and "eff society" fantasies. You've got Man Vs Wild, Survivor Man, Naked & Afraid, and while the History Channel's Mountain Men isn't exactly survivalist, it definitely ticks the "roughing it" box.
One fan favorite who indulges in an off-the-grid life is Morgan Beasley and fans want to know if he's still on the show.
Morgan Beasley's net worth is pretty impressive.
If you're the kind of individual who's decided to up and leave society to go and live in a more intimate environment, away from all of the hustle, bustle, commotion, and restrictions of "civilized" life, then there's a good chance you're probably not all that concerned with money and are more focused on the utility/functions of the possessions you'd want to make your life more fulfilling.
That doesn't mean Morgan isn't making some money off of the show.
Article continues below advertisement
Reality TV stars are getting paid for their appearances on the program as they are on-camera "talent" at the end of the day. The standard base rate per aired episode that's offered, initially, is around $3,500, but that number can be negotiated and as the show goes on for more seasons, then said talent can ask for more money.
Since Morgan's been on some 64 episodes of the show, and production costs are probably less than some other shows, it's not unfathomable to think that, for some seasons, he was earning at least $10k each episode, if not more. That, coupled with earnings from his tourism business Apricity Alaska, could easily justify Morgan's rumored $1 million net worth.
Article continues below advertisement
What happened to Morgan Beasley on 'Mountain Men'?
The last time he appeared on the show was in 2018 and he hasn't been in any new episodes since — so what is the nomad up to now?
Morgan and his partner, Margaret, have built a nice homestead life for themselves out in Alaska but it wasn't like they decided to venture into the "great snowy north" without any knowledge of how to function outside of the city-slicker lifestyle.
Article continues below advertisement
Morgan worked a ton of construction, fishing, and trail crew guide jobs and has a degree in Environmental Science from Idaho State University. Margaret also has experience in farming and draft horse work, and studied Botany and Natural History at College of the Atlantic in Maine.
The two run Apricity Alaska together and are clearly huge fans of the great outdoors.
Fans of the show will know that Morgan is generally a very private person and he hasn't been all too vocal about his reasons for departing Mountain Men.
He does have a younger sister by the name of Jill Beasley who works as a medical sales recruiter, but not much else is known about his family life.
Article continues below advertisement
Morgan has been openly vocal of his distaste for industries, so it could be that he was simply tired of airing out all his personal business on national television.
He did manage to secure some 37 acres of land for himself, which would be a tall order to maintain for most folks, but, the "rules" are a little different out in Alaska.
It's not like Morgan's building sprawling estates on it or anything.
Article continues below advertisement
For the most part, he's lived a fully self-sustaining existence and can care for himself without having to rely on companies, institutions, or assistance from anyone, really. He basically rage-quit society and is enjoying living life off-the-grid.
He usually doesn't spend all of his time on the homestead either, electing to walk and travel all along Alaska — something he's done twice.
That's right, he's traversed the entire state twice, which is no small feat. Morgan probably managed to save up enough money to maintain his lifestyle of choice without having to worry about even running dry financially for the rest of his days.
Not bad for someone who despises the rat race.
You can catch Mountain Men on History, Thursdays at 9 p.m.

View more information: https://www.distractify.com/p/is-morgan-beasley-still-on-mountain-men
Articles in category:
Wiki