Is Mike Pence Homeless? Reports Indicate He's in Between Homes
Many changes have already taken place since President Joe Biden and Vice President Kamala Harris started their term in office on Jan. 20, 2021. And while most of these changes are related to the law, there is one that has affected the livelihood of Former Vice President Mike Pence: his official residence. 
In case you missed it, it's being reported that Mike Pence and his wife, Karen, are officially looking for a permanent home. In other words, Mike Pence is homeless — for the moment. Since he's had to vacate the tax-payer-funded home he once lived in, the former VP has been on the search for a new residence. Here's everything we know.
So, what's the 4-1-1 on Mike Pence being homeless?
During his tenure in office, Pence and his wife, Karen reportedly lived at the U.S. Naval Observatory in Washington, D.C. However, once his time in office was up, he was required to leave the official residence.
Pence shared that he was moving back to his home state of Indiana in his farewell address. But he did not share the specifics of where exactly he would live.
And it appears that his living situation is a bit confusing at the moment. The Grio reports that he is staying at a cabin that Indiana Governor Eric Holcomb uses as a retreat. 
Article continues below advertisement
There are conflicting reports, though. Two other Indiana Republican insiders say that the former second-in-command and ex-Second Lady are staying with family. 
While the news comes as a surprise for many, it's actually to be expected. After all, the Pence family has not owned their own home in eight years. 
Are the Pences moving around for safety purposes?
There is no denying that Pence does not have a lot of fans. And after his time in office as a partner to Donald Trump, there have been many death threats thrown his way. In fact, some people believe that the reason he has not locked down a permanent residence after leaving office is due to those looming threats.
Article continues below advertisement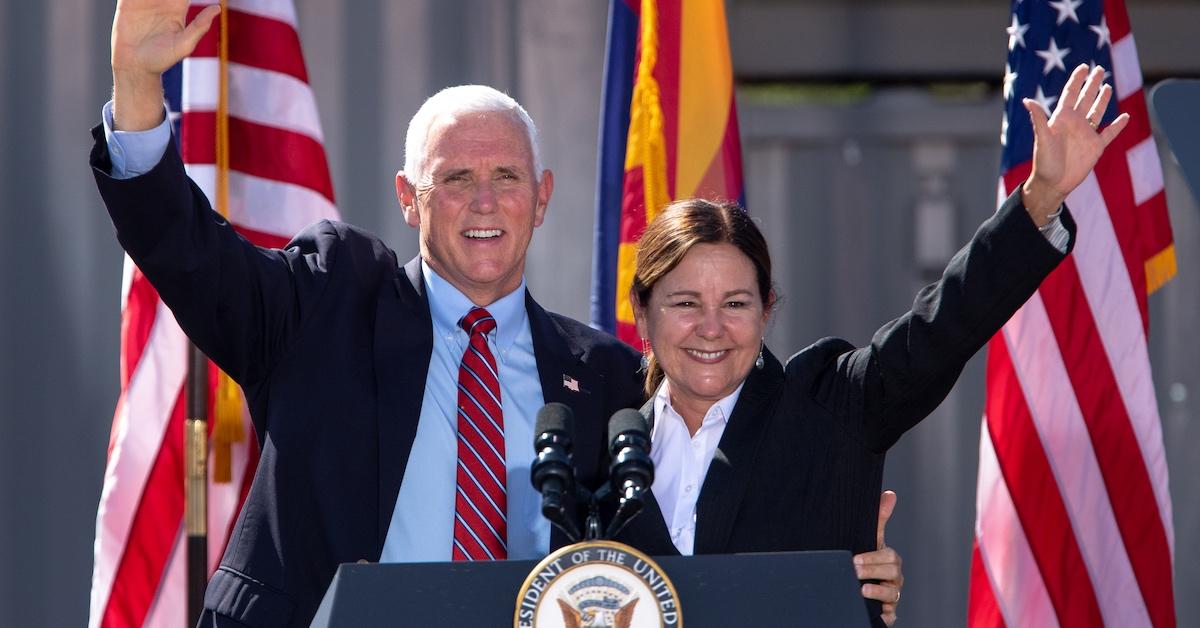 The idea is not so far-fetched, since the mob that stormed the Capitol shouted that they wanted to hang Pence after Trump denounced him for his role in acknowledging President Biden's victory.
"The Trump-incited mob that stormed the Capitol earlier this month shouted that they wanted to hang Pence, and some of the people came within about 100 feet of confronting him and his family as they were hurried to a secure location in the Capitol," notes the publication.
Article continues below advertisement
And the news of Pence reportedly being homeless has garnered mixed reviews via social media. Some people are sympathetic to the situation, while others consider it to be his karma.
Article continues below advertisement
While the Pence family is still on the search for a new home, safety is a top priority as they make their transition. The Independent reports that they will "keep their Secret Service protection for at least another six months." 
Not to mention, he is also entitled to a pension which should take care of their family for the rest of their lives. 



View more information: https://www.distractify.com/p/is-mike-pence-homeless
Articles in category:
Wiki