Is Lea Leaving 'The Good Doctor'? Is She Still Going to Be on the Show?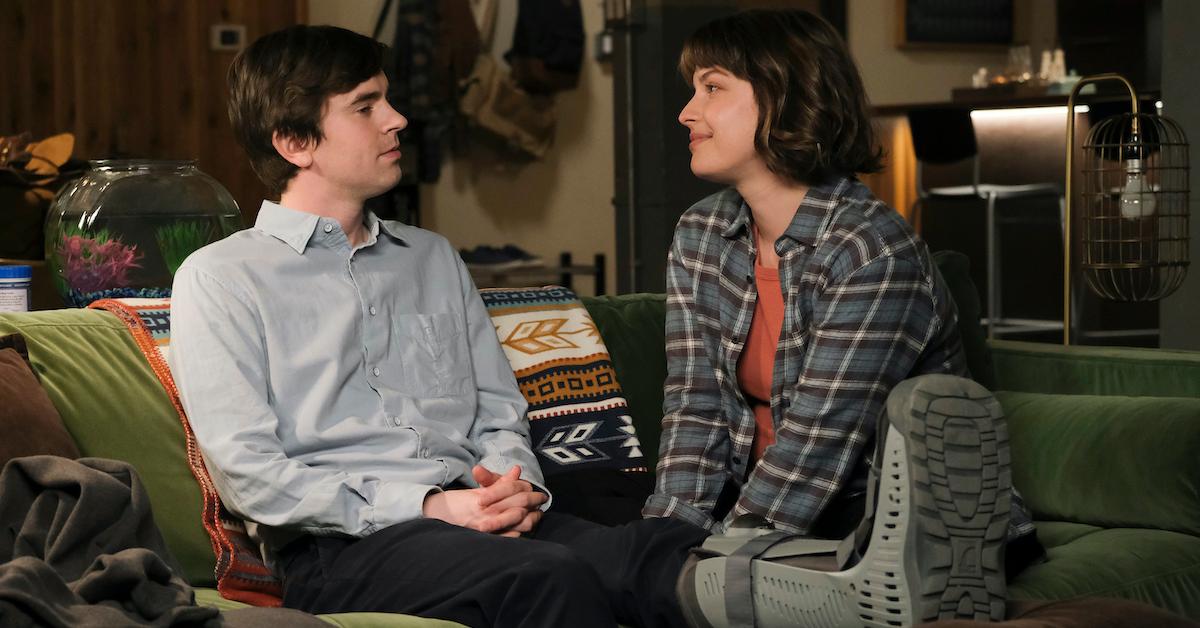 Each season The Good Doctor provides viewers with a lot of stressful moments, but fans are getting very worried about what is going to happen during the Season 4 conclusion.
Though Dr. Shaun Murphy (Freddie Highmore) and IT Department Head Lea Dilallo (Paige Spara) have a loving relationship, the two have been struggling ever since they lost their pregnancy.
In Part 1 of the Season 4 finale, "Venga," Lea and Shaun are giving life-saving procedures to a dozen patients in Guatemala. As they are helping them, Lea admits to Shaun that she's considering moving back to Pennsylvania.
This has some viewers wondering if Lea Dilallo will be leaving The Good Doctor once Season 4 wraps. Read on to find out if Paige Spara has announced her departure from the popular ABC medical drama.
Trigger Warning (TW): Pregnancy loss.
Is Lea leaving 'The Good Doctor'?
For the sake of Shaun (Freddie Highmore) and Lea's relationship, we hope that the latter character isn't leaving the show any time soon. However, she's been quite vocal about how she's been struggling since she lost her pregnancy. In "Venga," she he admits to Claire (Antonia Thomas) that Shaun isn't aware of what she's going through.
"He's doing great, important work. I don't want to interfere with that," Lea says through tears in the penultimate episode of Season 4. "And he can't fix it."
In the final moments of the episode, Lea tells Shaun that she's considering making a big change.
"I don't want to ruin your trip. You're having such a good time, but I'm not. I'm just sad," Lea tells her beau. "Every time something reminds me of the baby, I get even sadder."
Article continues below advertisement
Lea is happy that Shaun is thriving at work, but it's not making her own experience any easier.
"I'm glad you're doing even better than I am. I'm glad you're happy, but sometimes you being happy makes me feel worse. I hate that I feel that way, and I didn't even want to tell you, but I think I need to tell you. I'm sorry."
Article continues below advertisement
She might need a fresh start in order to heal, which is why she's considering moving back to Pennsylvania.
"My parents are really worried. [They've] been calling all the time. They want me to come back to Hershey for a while," she adds. "They think it will help."
Shaun then asks if that's what Lea wants to do.
"I think it would be good for me to get some time away," she continues. "From everything."
The Season 4 finale will also take place in Guatemala, which means that Lea could be heading back to Pennsylvania once Season 5 picks up. It's unclear if she will ultimately decide to stay with Shaun, or if her departure to her hometown could be a permanent move.
Article continues below advertisement
View more information: https://www.distractify.com/p/is-lea-leaving-the-good-doctor
Articles in category:
Wiki