Is Emma Mackey From 'Sex Education' Related to Margot Robbie?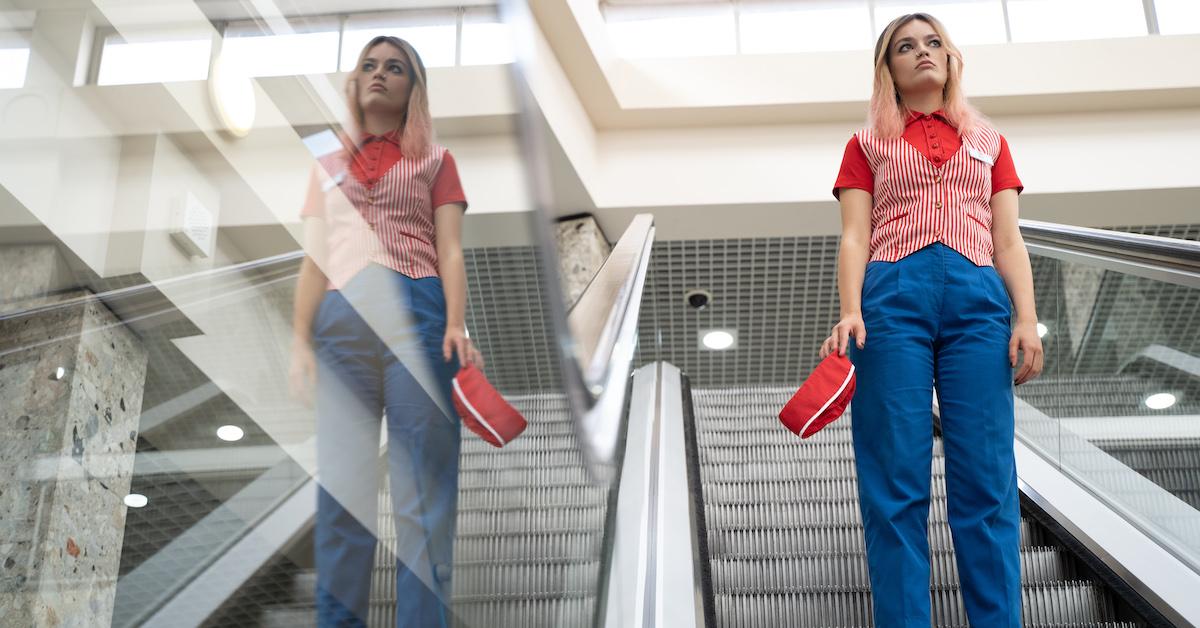 The Netflix original Sex Education has some of the most well-thought out characters and storylines on TV right now, and if you haven't watched the series yet, we recommend finishing this article and getting right to binging Seasons 1 and 2 on the streaming platform.
One of the show's fan-favorites has quickly become the character of fearless bad gal Maeve Wiley, played by actress Emma Mackey. Along with her no-nonsense attitude, what caught a lot of viewers' attention was the fact that Emma looks a lot like Hollywood A-lister, Margot Robbie.
In fact, fans think that these two have such a striking similarity that they've been wondering whether the talented actresses are sisters, cousins, or long-lost doppelgangers.
So, are Emma Mackey and Margot Robbie related? Read on to understand why people are comparing these two gorgeous actresses. 
Are Emma Mackey and Margot Robbie related?
Sex Education follows Otis Milburn, an awkward teenager with a sex therapist for a mother (played by the incomparable Gillian Anderson), who inadvertently starts up a sex advice clinic from an unused bathroom at his school.
Article continues below advertisement
From the moment they watched Episode 1, fans were taken by the confident but clearly troubled Maeve, who helps Otis set up shop as the school's new sex therapist. 
The role helped French-born actress Emma Mackey gain a huge number of new fans and many of them were quick to point out her strong resemblance to the Australian star of I, Tonya.
Article continues below advertisement
As far as comparisons go, being likened to an Academy Award nominated beauty like Margot isn't the worst.
However, in an interview with The Independent, Emma said that while she's flattered to be compared to the Bombshell actress, she would "rather people focus on the jobs that we're both doing rather than what we look like."
Emma goes on to explain that "Hollywood churns out people who look the same and we love to put people in boxes. It's just a thing we do as a species, we categorize people, we always have." Given the way the entertainment industry also often pits women of a similar type against each other, Emma's comments are refreshing and grounded for a young actress trying to make it in the biz.
Article continues below advertisement
In another interview with Pink News, Emma also mentions that she thinks Margot "is, first and foremost, a very brilliant actress, actor." The 24-year-old continued to say that she hopes "people will see past the physical aspects of my person and focus on my job as opposed to my looks."
Article continues below advertisement
View more information: https://www.distractify.com/p/is-emma-mackey-related-to-margot-robbie
Articles in category:
Wiki