Everything We Know About Bryan Spears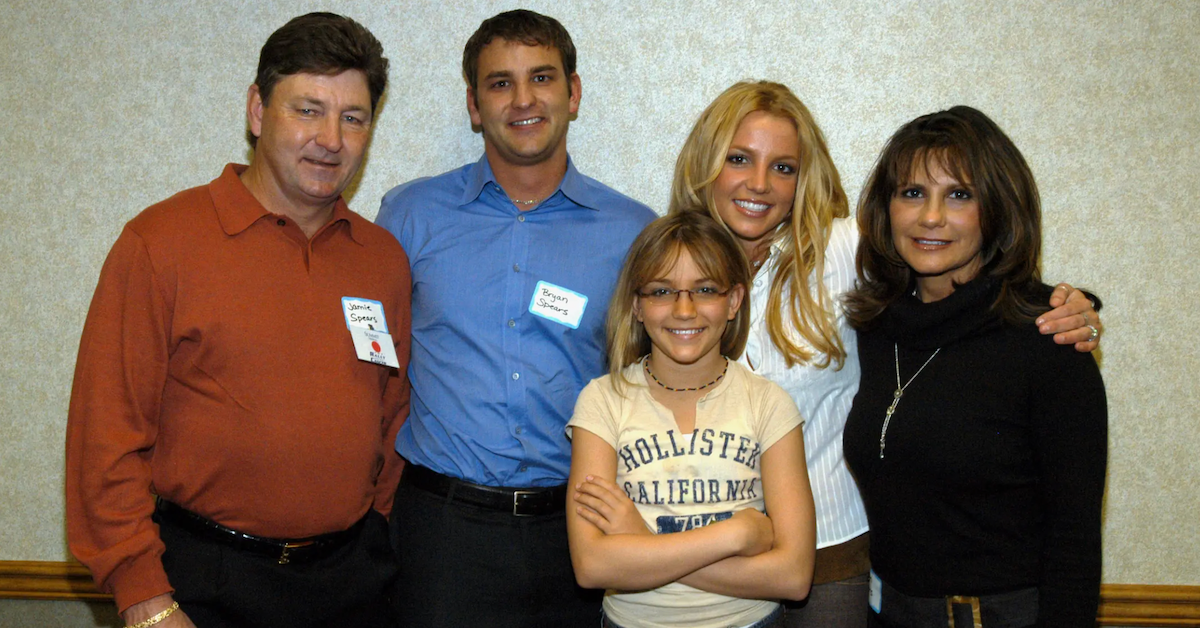 In the wake of the documentary Framing Britney Spears dropping on Hulu and FX, there's been a renewed interest in Britney Spears' rise to fame, public breakdown, and enduring conservatorship. There has also been a surge in momentum for the #FreeBritney movement — as well as curiosity about the "Toxic" singer's family. And although most viewers are familiar with her younger sister, Jamie Lynn, plenty of people were surprised to discover that Britney Spears also has an older brother.
Bryan Spears spoke out about Britney's conservatorship in 2020.
In the years since Britney's conservatorship began in 2008, Bryan hadn't really spoken publicly on the topic — until July 2020, that is.
"She's always wanted to get out of it. It's very frustrating to have," Britney's brother said during an episode of the As Not Seen on TV podcast. "Whether someone's coming in peace to help or coming in with an attitude, having someone constantly tell you to do something has got to be frustrating. She's wanted to get out of it for quite some time."
Bryan went on to say, "She's been in this thing for quite some time now. Obviously there was a need for it in the beginning, Now they've made some changes and all we can do is hope for the best."
He later added that Britney's conservatorship has "been a great thing for our family, to this point, and [we] keep hoping for the best."
Article continues below advertisement
Bryan Spears met his wife through his younger sister, Jamie Lynn.
Bryan is married to talent manager Graciella Sanchez, whom he met when she was working as Jamie Lynn's manager. They married in 2009 and welcomed a daughter, Lexie Spears, in 2011. These days, Graciella is the founder of One Talent Management and a partner of Echo Lake Entertainment.
Article continues below advertisement
In June 2018, Jamie Lynn posted a rare photo via Instagram that included her brother and his daughter, Lexie. The family shot also featured: Britney; Britney's two sons, Sean and Jayden Federline; Jamie Lynn; and Jamie Lynn's children, Maddie Aldridge and Ivey Watson.
Article continues below advertisement
Meanwhile, Britney shared a candid shot of Bryan sleeping back in December 2017. (And we're sure he appreciated it.) "Don't disturb your brother when he's dreaming away," she captioned the Instagram post.
Article continues below advertisement
Unfortunately for those who had hoped to get a closer look at Bryan's day-to-day life, Britney's brother doesn't seem to have any public social media accounts — and neither does his wife, Graciella. So it looks like we'll just have to keep an eye out on Britney's and Jamie Lynn's Instagram grids for future updates on their older brother.
Framing Britney Spears (the sixth episode of The New York Times Presents) is now streaming on FX and Hulu.

View more information: https://www.distractify.com/p/britney-spears-brother
Articles in category:
Wiki