Did Veronica Really Die in the Series Finale of 'The Haves and the Have Nots'? (SPOILERS)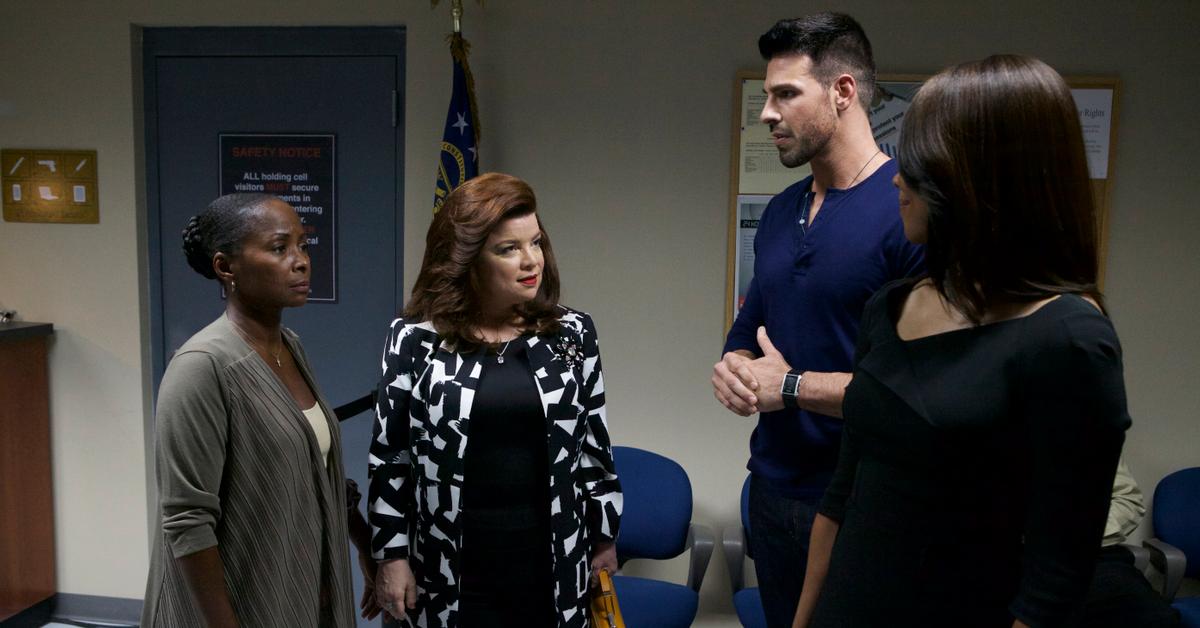 Spoiler alert: This article contains spoilers for the series finale of The Haves and the Have Nots.
It's finally happened, and many of us are disappointed. The Haves and the Have Nots is over for good (as far as we know), and in addition to major shockers, there are also a lot of loose ends. For many fans of the long-running Tyler Perry soap opera, we're disappointed with the sheer amount of untimely deaths. But we're confused by Veronica's — does she really die?
Look, a lot of us have mixed opinions of Veronica. She is a fantastic villain, and Angela Robinson's portrayal of Veronica brings out her complexities. On the other hand, she definitely deserves her comeuppance, but does she actually get it, or is it a fakeout?
At first glance, it seems like Veronica dies in 'The Haves and the Have Nots.'
In the series finale of The Haves and the Have Nots, a lot of people die. But no death is more glossed over than that of the vindictive and cunning Veronica. Earlier in the series, her homophobia toward her own son created a lack of empathy among fans. Plus, with her being a tricky con artist, it's about time that her evil actions catch up with her.
Article continues below advertisement
So, when Veronica retrieves funds for her hitmen who let her know that she has many enemies, we love hearing her retort, "I wouldn't be Veronica, dear, if I didn't have enemies." She knows she's in danger, so it's pretty shocking that she would easily die by the hands of some unimportant hitmen later in the series finale. When she leaves her house, assassins Akil and Marco gun down Veronica.
Fans have an alternate theory about if Veronica really dies.
Throughout the series, Veronica has a way of cheating death. For example, at one point, Melissa drives off a cliff in hopes of killing Veronica, but unfortunately for her, she's unsuccessful. People are always trying to kill the vindictive Veronica, but because Veronica is aware of this, she's even more able to elude death.
Article continues below advertisement
Could the Haves and the Have Nots series finale be doing the same thing? The problem is, in this case, we'll never know the true answer. However, Veronica hires Laura to dress as her body double in this season, and because there's no close-up on Veronica's death, it's possible that it's actually Laura who is gunned down. But because there are no further episodes, it's impossible to know the truth.
Article continues below advertisement
Even though fans believe it's possible that Veronica doesn't really die in the series finale, they'd be happy if she does. Especially considering that we won't get to see Angela Robinson's incredible talents no matter what, fans would be pretty pleased if the villain really does die in the finale.
Article continues below advertisement
Some THATHN viewers have even gone so far as to say that she got what's coming to her. On the other hand, some think that the show doesn't go far enough. She put many of the characters through psychological and emotional torture, but gets a very quick death herself.
This is more evidence that she might not really be dead. Although a lot of people are disappointed in how The Haves and the Have Nots ends, we still want a movie or a spinoff series! We need something to tie up all these loose ends.
View more information: https://www.distractify.com/p/did-veronica-die-in-the-haves-and-the-have-nots
Articles in category:
Wiki