Dan Ariely's Beard — The Accident That Left Him With Half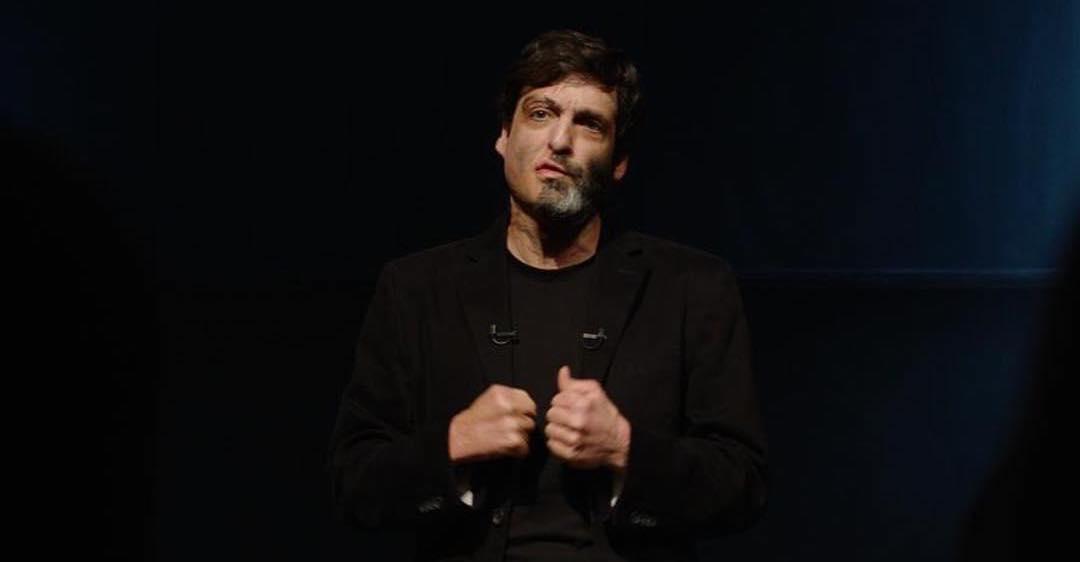 If you haven't watched HBO's documentary The Inventor: Out for Blood in Silicon Valley, we suggest you do so immediately. Though it follows the rise and fall of Elizabeth Holmes, the Theranos founder who scammed millions of dollars from investors, a far more inspiring story emerged from our viewing of the film.
One of the people interviewed for the doc is behavioral economist Dan Ariely, who commented on Elizabeth's innate ability to draw in investors. However, the Duke University professor suffered something far worse than public humiliation in his past — a horrific event that left him permanently scarred and only able to grow half a beard.
The accident inspired his career in behavioral economics. 
Over the next three years, the New York City native became fascinated with human behavior as he went in and out of hospitals for surgeries. "Since I had little else to do and badly needed distraction, I began to notice and record things," Dan recalled.  
He was particularly interested in the way nurses would handle his bandages. "Every day, I had to have a soaking bath that involved removing my bandages and scraping off my dead skin and flesh," Dan wrote. "The nurses would rip off the dressings all at once, without a break. It was excruciating, but the nurses insisted that tearing the bandages off was the best way."
Article continues below advertisement
Many years later, Dan conducted research around this theory and found the opposite to be true: People are more willing to endure a lower level of pain for a longer period of time than a higher level of pain over a shorter period of time.
Article continues below advertisement
Dan concluded, "If my nurses, despite all their experience with burn victims, had erred in treating the patients they cared so much about, other professionals might also be misunderstanding the consequences of their behaviors and make poor decisions." The celebrated researcher continues to explore that theme in many of his studies.
Elizabeth Holmes came to him for advice as her lies began to surface. 
In The Inventor, Dan paints the disgraced 35-year-old as a complex character, one who crafted a narrative to fit her fantasy and ultimately began believing her own lies.
Article continues below advertisement
"If you think about the people who invested in her with very little amount of data, it's about having an emotional appeal, about having trust and believing the story and being moved by this and being able to tell themselves a story," he says in the doc. 
In an interview with CNBC Make It, he added, "If we end up with this story and say, it's one bad apple in one industry, that's a bad lesson. This is about the human condition."
The Inventor is currently streaming on HBO Now, Hulu, and Amazon Prime Video.
View more information: https://www.distractify.com/p/dan-ariely-beard-accident
Articles in category:
Wiki