Are Gretchen Carlson and Tucker Carlson Related? What to Know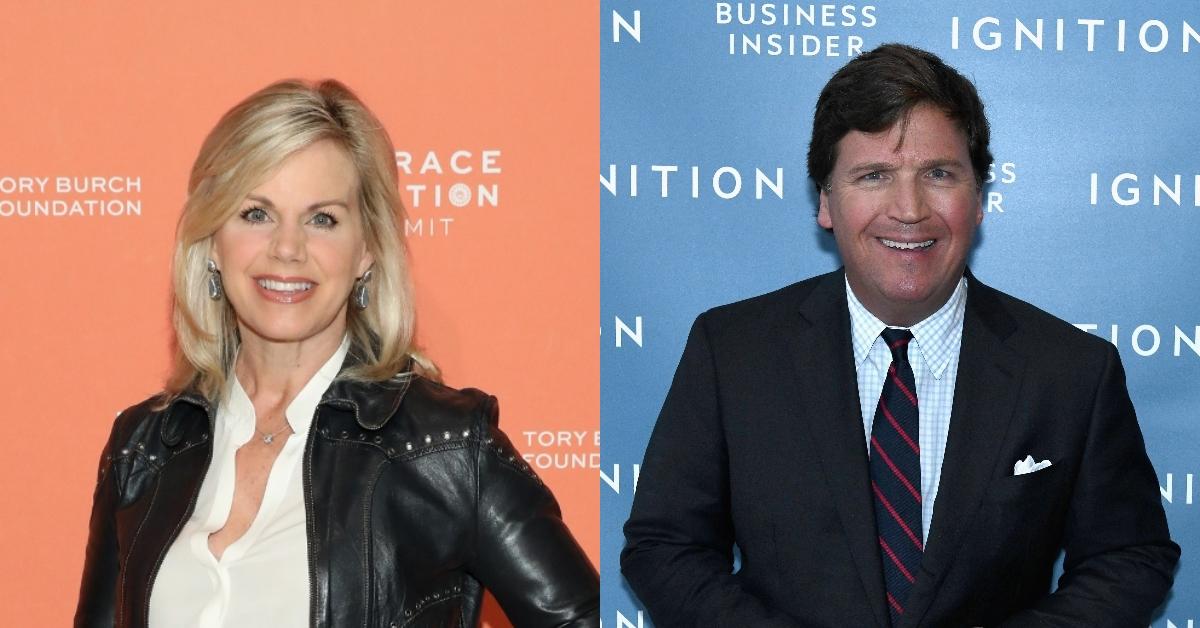 Born on June 21, 1966, in Anoka, Minn., Gretchen Carlson achieved the kind of success most people could only dream of — before turning 30. A mightily talented violinist, she reportedly competed against world-class musicians like Joshua Bell before landing a spot on the Greater Twin Cities Youth Symphonies circa 1980. 
In 1989, she was crowned as Miss America — which, in turn, helped her launch a career as a broadcaster. But is Gretchen related to fellow TV show host Tucker Carlson?
Gretchen and Tucker Carlson share the same last name. Are they related?
Gretchen spent the majority of her childhood years in Anoka, Minn. Meanwhile, Tucker was born in San Francisco. Both public figures come from relatively well-to-do families — Gretchen's dad, Lee Carlson, used to own a car dealership, while Tucker's old man, Richard Warner Carlson, is a successful journalist and the former director of Voice of America. 
So no, they don't belong to the same immediate family. 
Article continues below advertisement
Gretchen is of Swedish descent. Reportedly, Tucker's great-grandparents are of Swiss-Italian origin. Both Gretchen and Tucker were likely raised up in a comfortable environment. As Gretchen revealed in a past episode of Fox & Friends, Michele Bachmann used to work as her babysitter. 
Tucker's mother, Lisa McNear Carlson, reportedly cut ties with the whole of the family when Tucker turned 6. Having studied at various institutions, he eventually finished his high school studies at St. George's School in Middletown, Rhode Island. It was during this time that he started wearing bow ties — and the habit stayed with him up until April 11, 2006. 
Article continues below advertisement
"I like bow ties, and I certainly spent a lot of time defending them. But, from now on, I'm going without," he said during the last segment of his eponymous MSNBC show, as per Insider.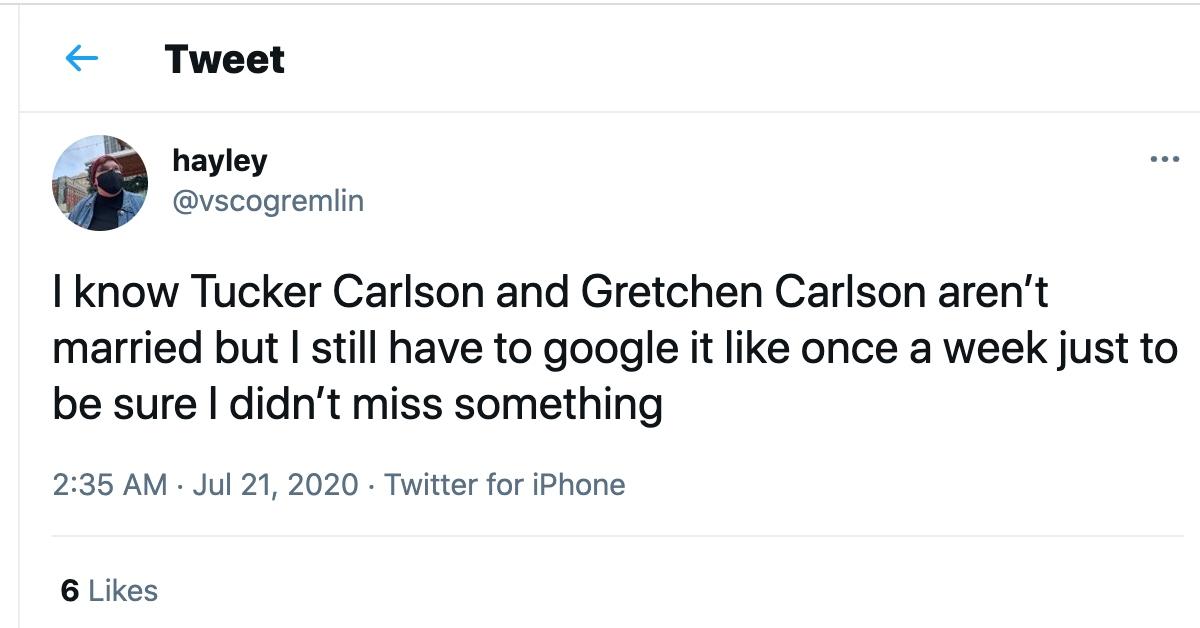 Article continues below advertisement
Some describe Tucker as "the king of cable news."
Tucker's career at Fox seems far from over, though. Gretchen, on the other hand, left the network a few years ago, shortly after filing a sexual harassment lawsuit against then-CEO Roger Ailes on July 6, 2016. 
The lawsuit led several others, including Megyn Kelly and Andrea Tantaros, to speak up about their experiences. Roger resigned in July 2016. The case served as the source of inspiration behind The Loudest Voice and Bombshell. 
Article continues below advertisement
View more information: https://www.distractify.com/p/gretchen-carlson-tucker-carlson-related
Articles in category:
Wiki